1.Off-Grid Solar Power System is composed of solar panels, controller, inverter, battery bank,
solar panel mounting racks, and other accessories required for a complete system.
2.This solar energy generating is mainly used for application with relatively-small power
consumption, and the areas without grid-power network.
3.It's featured with high-efficiency, easy-installation, economic and environment-friendly, etc.
4.Auto-switch, self-recovery and unattended operation.
A.The system can provide electricity produced by solar energy to loads directly.
B.It can auotmatically select the solar energy or utility powerto charge the battery according
to the state of the sunlight and battery voltage.
C.The systems can automatically identify the state of day and night, and interactive switches
between AC mode and inverting mode at night.
Off-grid 500W Solar System Equipment List (Item No:SL-SPS500W)

Item

Quantity

1

3 pcs

2

Off Grid Single Phase Inverter

1 set

3

12V/100AH Size:329*172*215mm Weight:30.5KG

1 pcs

4

Whole set mounting structure for solar panel

1 set

5

1 set

6

Special PV Cable With Dual certification:UL certification & TUV certification 25 years Warranty

1 set

7

2sets
How to use the Inverter charger?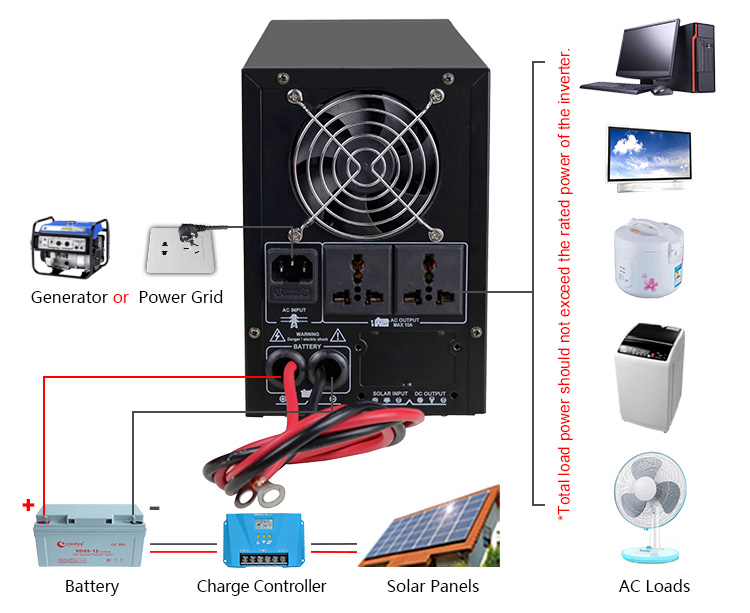 Application: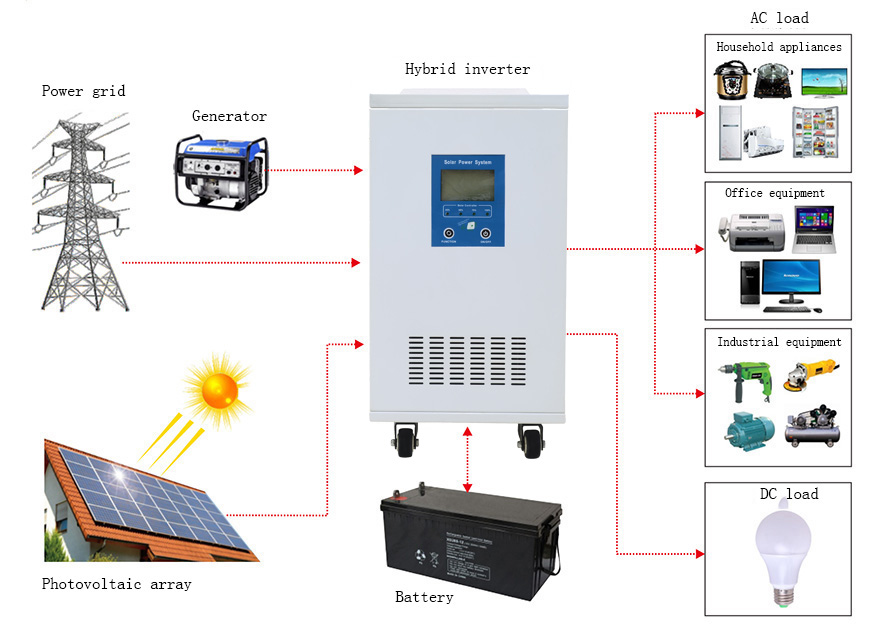 Project